WHY EXHIBIT?
A1 The Gift Market in Japan is Big.
The GDP in Japan is the 4th biggest scale in the world.
A2 The Economy in Japan is Expected to Get Better for Coming 5years.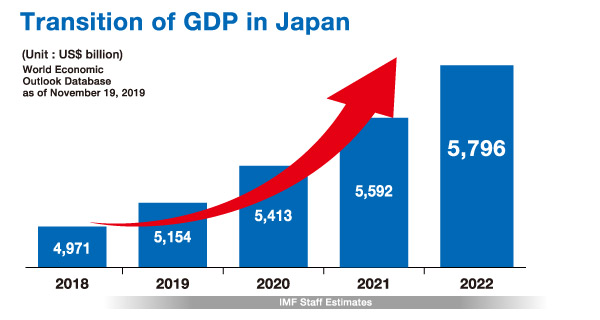 A3 Market Volume of Gifts Market in Japan is Expanding.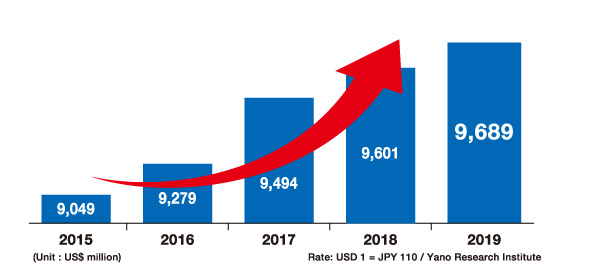 Japan's biggest and most valuable trade show, providing all-round support for everyone's business expansion
A4 It is one of the world's largest trade shows among similar kinds.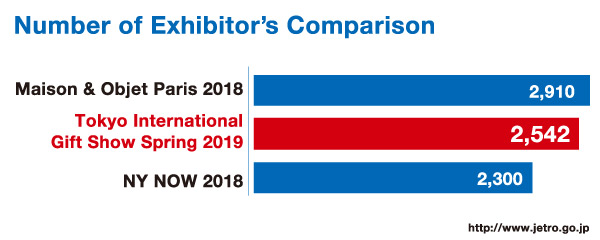 A5 More than 140,000 visitors come! (Feb.2022)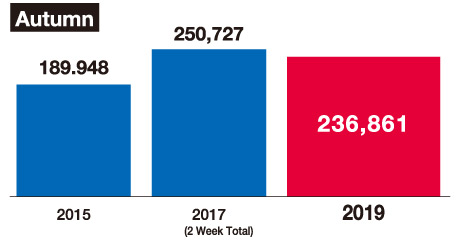 A6 The Organizer Provides Professional Supports!
Gift Net®(For Free)
Gift Net® is a portal website for All Buyers. this is able buyers to look for products and get information about exhibitors who exhibit at our trade shows: Tokyo International Gift Show, Kyoto Gift Show, Osaka Gift Show, and so on.
Furthermore, exchanging business cards is possible on Gift Net®. Since the launch of the Gift Net® service, the number of registered buyers has gradually increased, and Business opportunities are being created.
*Only exhibitors can make an original web page on Gift Net. On this page, you can write your product information and insert the photos. you are able to promote your products and business to Buyers.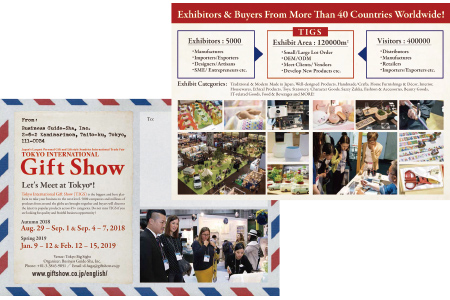 Business Matching (For Free)
Exhibitors have chances to meet and discuss with potential Japanese business partners you are interested in! Exhibitors can apply for Business Matching based on the detailed information about participating buyers.
The information includes what they are looking for, countries/regions, their purchasing policy and so on. Therefore, you are able to choose specific buyers matching to your condition and start exact business talk you wanted right away.
For reference, those were the buyers joined Business Matching before: Amazon Japan, AEON RETAIL Co., Ltd., Sogo & Seibu Co., Ltd., Takashimaya Co., Ltd., TOKYU HANDS Inc. and more.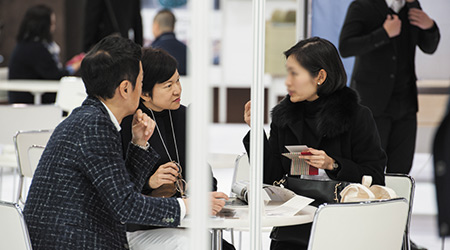 Buyer's Guide and Monthly Magazine "Gift Premium"
The organizer is publishing the trade magazine "Gift Premium" and Buyer's Guide.
Buyer's Guide is the special edition for Gift Show including the list of exhibitors and floor map.
It will be distributed to VIP buyers and will be sold at the venue.
Your company information will be written in this magazine as an exhibitors' list. (For Free)
Additional advertisement in the magazine is available for an additional fee.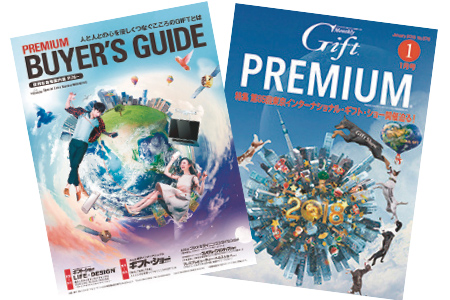 Exhibitors come from all over the world, seeking new encounters in Japan's distribution industry that only the Gift Show can offer.

Afghanistan / Australia / Austria / Bangladesh / Belarus / Belgium / Brazil / Brunei / BurkinaFaso / Cambodia / Canada / Chile / China / Colombia / Costa Rica / Cyprus / Czech / Denmark / Ecuador / Egypt / EL Salvador / Estonia / Ethiopia / Finland / France / Germany / Ghana / Greece / Guatemala / Hong Kong / Hungary / Iceland / India / Indonesia / Iran / Ireland / Israel / Italy / Jamaica / Japan / Kenya / Korea / Kuwait / Kyrgyz / Laos / Latvia / Lithuania / Macau / Malaysia / Mali / Mauritius / Mexico / Monaco / Morocco / Myanmar / Negara Brunei Darussalam / Nepal / Netherlands / New Zealand / Norway / Pakistan / Panama / Papua New Guinea / Peru / Philippines / Poland / Portugal / Romania / Russia / Rwanda / Senegal / Singapore / South Africa / Spain / Sri Lanka / Sweden / Switzerland / Syria / Taiwan / Thailand / Tunisia / Turkey / U.A.E. / U.K. / U.S.A / Viet Nam / Zambia / Zimbabwe
(Past Exhibitors)
National / Regional Pavilions