EXHIBITOR
SUPPORT PROGRAM
SUPPORT PROGRAM
Special Supports and Promotions for Overseas Exhibitors
Tokyo International Gift Show Office provides overseas exhibitors with full assistance in order to support and maximize their success in Gift Show and in Japanese market
Business Matching(For Free)
Exhibitors have chances to meet and discuss with potential Japanese business partners you are interested in! Exhibitors apply for Business Matching based on the detailed information about participating buyers. The information includes what they are looking for, countries/regions, their purchasing policy and so on. Therefore, you are able to choose specific buyers matching to your condition and start exact business talk you wanted right away. For reference, those were the buyers joined Business Matching before: Amazon Japan, AEON RETAIL Co., Ltd., Sogo & Seibu Co., Ltd., Takashimaya Co., Ltd., TOKYU HANDS Inc. and more.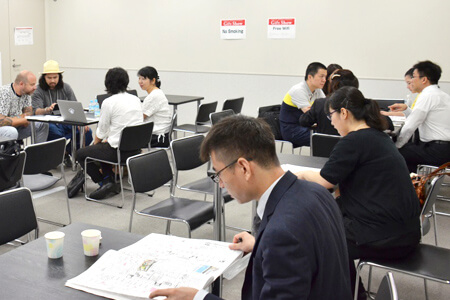 Promotion and Advertising
1. The World Products
For our Overseas Exhibitors!
A project dedicated for you to directly promote to Importers/Agents/Buyer/and more..!
Increase your chances of even more business matches.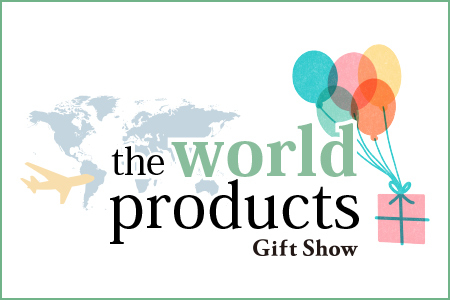 2. Invitation(For Free)
We will provide you with Japanese or English invitation letters to invite your clients. It is free service for exhibitors. You can get hundreds of invitation letters by asking a person in charge of you. In addition, you can invite your important client to the Gift Show as VIP. Sending invitation letters is one of the best way to maximize the number of visitor of your booth.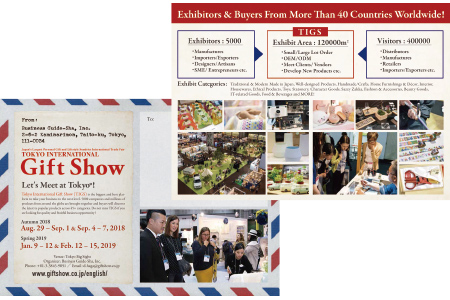 3. Product Search Service(For Free)*1
Utilize the opportunities to be acquainted your products prior to the show and attract more visitors to your booth for high quality business talk. Buyers can search your information in advance, as well as during and after the show.
*1 Note: ID and Password is required to access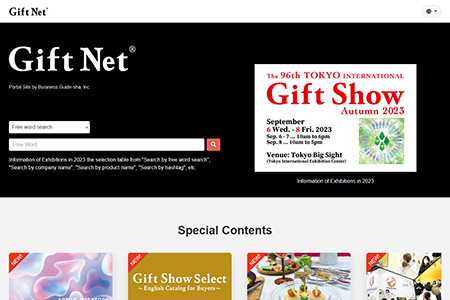 4. Newsletters and News Release
Gift Show Office promotes notable overseas exhibitors to Japanese distributors and Japanese media by newsletters and press release.
5. Buyer's Guide and Monthly Magazine "Gift Premium"
The organizer is publishing trade magazine "Gift Premium" and Buyer's Guide. Buyer's Guide is the special edition for Gift Show including the list of exhibitors and VENUE MAP. Advertisement on the magazine and Buyer's Guide is available with additional fee.